We proudly care for the pets of Concord, NC and beyond.
Whiskers and Paws Veterinary Wellness Clinic stays on top of the latest advances in veterinarian technology and above all, remembers that all animals and pets need to be treated with loving care in every check-up, procedure, or surgery. When you're looking for quality veterinary care in Concord, NC – we'll be there. We invite you to stop by any time and to learn more about the veterinary services we're able to offer to your pet.
We lead the pack with compassionate care in Concord, NC!
Our team is committed to educating our clients in how to keep your pets healthy year-round and provide the best wellness care possible. Head over to our team page and get to know Dr. Karla Mejia and our veterinary team!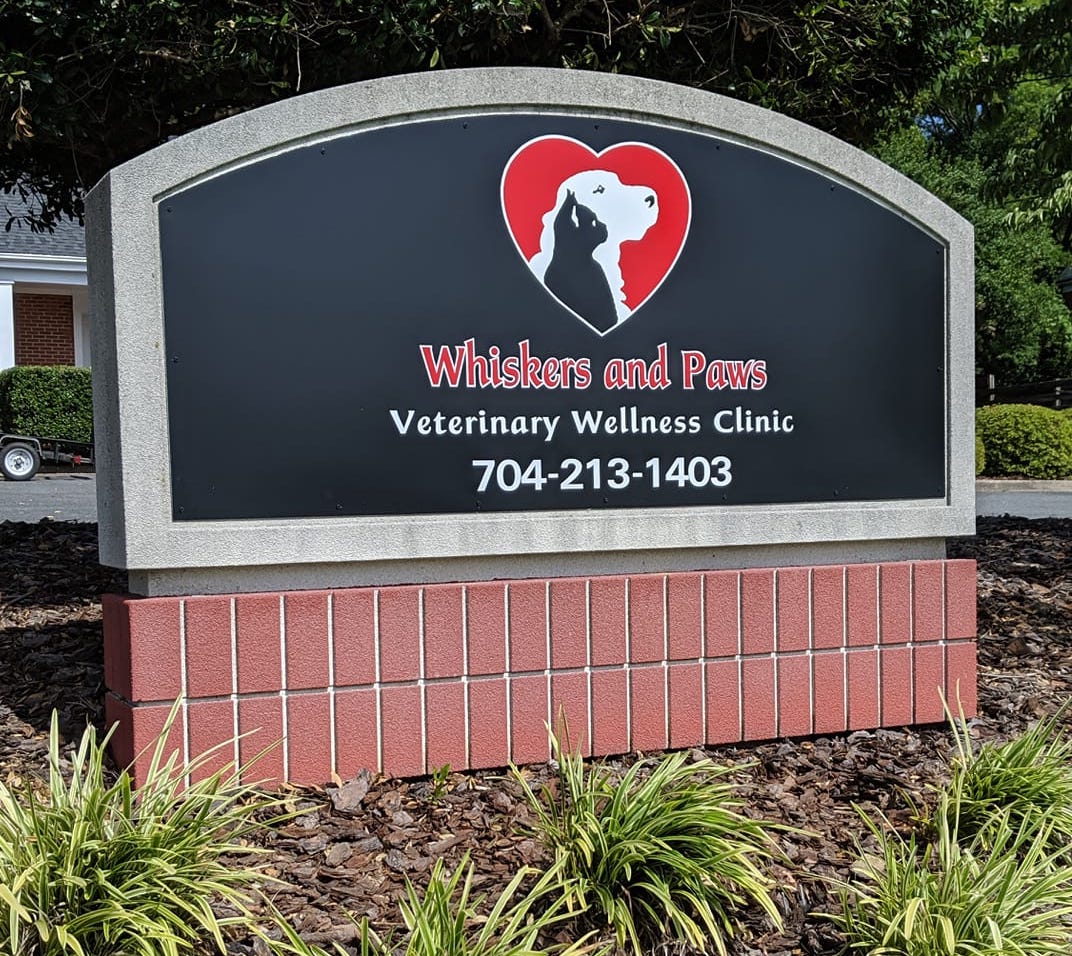 We cover all pet health care needs, from curative or diagnostic surgery to dentistry, from spays/neuters to soft tissue/cosmetic surgeries, from vaccinations to preventative health checks.
At Whisker and Paws Veterinary Wellness Clinic, we're here to make your life as easy as possible. That's why we operate as a walk-in clinic so you can see the doctor when you need to.
Free Dental Exams on Wednesdays and Thursdays!
Just as it's important for you to see a dentist regularly, it's important for dogs and cats as well. Your pet's oral health is directly connected to their overall health. Come in and see us on Wednesdays and Thursday for a free dental exam!
Dr. Karla and all her staff alway make it as much of an enjoyable visit as possible. We have brought our 3 dogs and 2 cats for 4 years to them and we couldn't be happier. Affordable veterinary services and convenient hours make going to the vet a pleasure . Thank you whiskers and paws!
Our goal is to provide excellent care for your pet at an affordable price.
Whiskers and Paws Veterinary Wellness Clinic is proud to serve the Concord, NC area for everything wellness related. Our veterinary clinic and animal hospital is run by Dr. Karla Mejia, who is a licensed, experienced Concord veterinarian.
Hours
Sun: 10 am - 5 pm
Mon - Thurs: 9 am - 5 pm
Fri - Sat: Closed
Surgery: Monday and Tuesday
Have a question?
Our team is here to help! Complete the form below and a member of our team will be in touch with you shortly.